A view of the coming morning.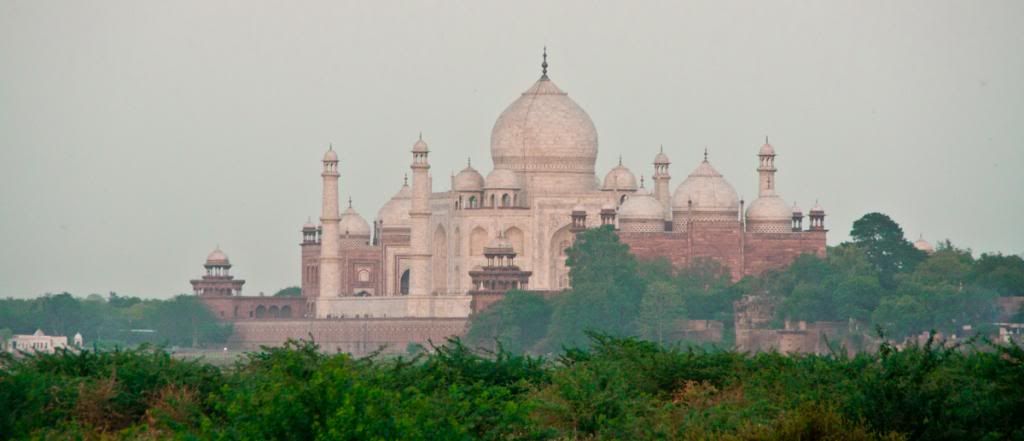 The driver took them in a little wooden room not far away, with a huge shop next to it – so it always seems to be, when you get a paid driver he also drives you somewhere you could buy something "authentic", "goverment authorized", "only here" for "a special price".
They were shown how the Taj Mahal's jewels were supposedly made with a skill only found in Agra – to this day. The stones are honed to perfect shape by hand using just a wire, which is quite impressive handiwork be it authentic or not.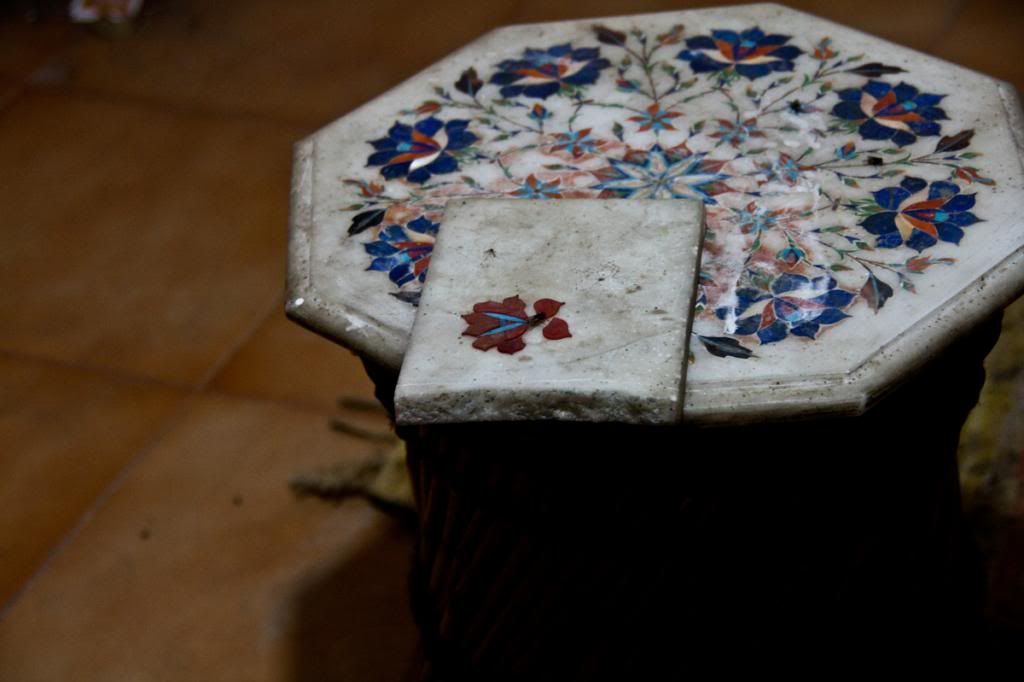 Tired from the day that they later would swear to have been two days or at least thirty hours long, they headed back to hotel. In the night a parade of people, dressed bright, singing and carrying instruments and light slipped by – a walking wedding, as the driver told them.